David Hembrow's HiFi Pages.
I've written about a few different pieces of hifi that I've owned and put together a few short web pages. Hopefully these will contain some information of use to other Hi-Fi enthusiasts. I'll be adding to the list as time goes on and I find the time to do some more.
Turntables and tonearms
Manticore Mantra Turntable My current turntable which replaced the Goldring. It is fitted with a:
Linn LVX Basik+ tonearm Often overlooked due to the later Linn Akito and the enduring Rega RB250 and RB300, these arms are good.
The Dual CS505-2 turntable and Audio Technica AT-110E cartridge a classic 1980s entry-level turntable and a very good budget cartridge.
Goldring 88 Turntable a classic 1960s idler-wheel transcription turntable which makes an excellent base for creating your own high end turntable.
Garrard 301 and 401 reviews from contemporary magazines.
NEAT tonearm a 1960s tonearm which is little documented elsewhere (or here, for that matter).
John Linsley Hood 1500K shunt feedback phono amp. I built this from a kit in 1991. Still works very well.
Digital sources
S1MP3 Chinese MP3 players. Often ignored, these MP3 players actually have remarkably good performance.
Coming soon - modifications to Philips CD473 CD player with TDA1541 DAC
Tuners
Arcam Delta 80 AM/FM tuner an unusually designed hifi tuner from the 1980s.
Arcam Delta 150 NICAM Stereo Tuner a unique product offering unparalleled TV quality with a not very bright future due to the upcoming end of analogue transmissions in the UK.
Tape
Sony WM-D6C Pro Walkman an excellent portable cassette recorder and player.
Amplifiers
Quad 33 / 303 pre-amp / power amp combo.
Rotel RB850 power amplifier a bargain when it first appeared, and more or less faultless so far as I'm concerned. Still heart of my system.
2A3 valve (tube) amplifier from 1930s magazine.
John Linsley Hood 1500K shunt feedback phono amp. I built this from a kit in 1991. Still works very well.
Power op-amp distortion spectra - article by Ben Duncan about chip-amps.
Speakers
Quad ESL57 speakers (see also articles below)
Home-made subwoofer which fills in the bottom octave.
Wharfedale Active Diamond speakers.
Heineken Speakerkratjes Heineken recently "gave away" MP3 / Computer speakers with beer. Not really HiFi. They sound better while consuming the beer...
Articles
Peter Walker's articles on electrostatic speaker design - Written by the designer of Quad speakers and electronics in the 1950s.
Spectrally Challenged - Ben Duncan's article from Electronics World + Wireless World October 1993 about "the top ten audio power chips" of that time. Includes an analyses of the distortion spectra of the chips.
Make sure that "CDs" that you buy are in fact real CDs. I wrote up the story of the problems we had in trying to get a working CD from Sony BMG.
For many years I worked in the computer industry in Cambridge, mainly on embedded software. These days we live in Assen in the Netherlands and I make willow baskets, arrange cycle tours and sell quality parts for bicycles. Inbetween doing these things I update a blog about cycling and have a page here of bicycle reviews and ride stories.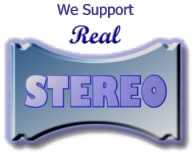 Link back to my home page